Inspection, Design, and Technology Development
Thanks to our experience and expertise, we ensure high-quality work and reliable solutions for construction projects of any complexity.
If the task is to restore an old historic estate, reconstruct a factory, or waterproof a basement, it all starts with inspection, project development, and/or technology development.
This is the foundation of everything in construction. A large project requires a significant amount of work - inspection, research, design. For other projects, it may be sufficient to have our Technologist visit and develop a work Technology.
In comprehensive design, we cooperate with leading design institutes. We also maintain constant contact with the scientific departments and laboratories of our Partners - materials manufacturing plants, so we can quickly answer any, even the most unconventional questions.
For Designers
If the project is ready, we can help refine the section related to our Technologies. We provide all the necessary documentation, drawings of nodes, and certificates.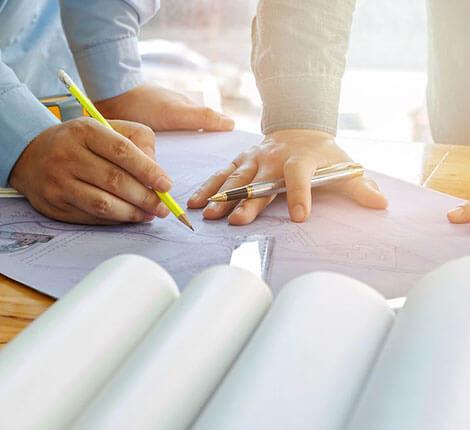 Our TECHNOLOGIES for your projects
We will audit your property
We will develop a TECHNOLOGY to solve your problem
We select and supply the necessary materials
We organize training or installation supervision on your object
We organize the execution of work
Specify your contacts
and our Technologist will contact you shortly